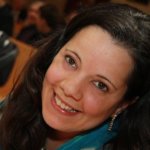 Robiana is the Principal Consultant at EHS Zone.
With an abundance of experience at her finger tips and a yearning to share with others her enthusiasm and knowledge particularly in the Occupational Health and Safety field, compliance audits, health and safety courses, risk assessments and Health and Safety Management Systems, EHS Zone was born.
Robiana's 15 years of passion for and dedication to the EHS field has produced great results in several types of industries, including textile companies, chemical manufacturers, electronics businesses, transportation and heavy manufacturing sites and warehousing.
Robiana is a Canadian Health and Safety Consultant (CHSC), with a Chemical Engineering background and post graduations in Occupational Health and Safety Engineering and Environmental Engineering. Robiana is also a Six Sigma Black Belt certified. This technique has proven methods which are applied to improve all types of work processes.
Robiana is one of the most enthusiastic and energetic EHS professional, I have had the pleasure to work with. Hard worker, committed, results oriented and focused on excellence, she can always contribute to the business growth in a safe and healthy environment.
Robiana is one of the most dedicated, passionate EHS professionals you will encounter. A true leader in both technical capability and personal engagement.
Robiana is a very talented professional who has an ability to adapt and learn. She is very focused on results and always meets her goals. She leads teams with a remarkable sense of ownership and integrity.
I hired Robiana to take over the EHS program at the GE Transportation locomotive manufacturing facility in Contagem. The site had a poor safety record & several environmental problems. She won the hearts & minds of the workers & managers. The changes she made were lasting & led to the facility becoming Global STAR certified. She's a hard worker & a great leader.
As an H&S Element owner, I had the opportunity to excel under the mentoring of Robiana Gomes. Robiana is a dedicated individual who is not satisfied with the status-quo. She continually strives for improvements in her area of expertise and is an excellent contributor to the concept of Health and Safety; also to the betterment of her peers. She can always be relied upon to put the extra effort when required.
Robiana has a very good technical knowledge as well as a nice management capacity in order to meet the company objectives. Her integrity and relationship are outstanding.
I had the opportunity to work alongside Robiana at GE Digital Energy. Her passion and dedication towards health and safety and the overall wellbeing of employees is remarkable! She was well respected by her peers and influential in key EHS projects at GE Digital Energy. I wish her all the best with her future endeavours – Good Luck Robiana!.
Robiana is a very competent and serious professional. She is meticulous and very organized. I met her 15 years ago when I was her teacher in the Chemical Engineering undergraduate course; since that I realized she was a distinguished student, seeking to establish herself as a recognized professional in the labor market and someone who dreamed high and was ready to conquer her dreams with hard work and dedication. Today I see with great joy that her dreams came true. She is a person of ethical principles and values, which strives very hard in everything she does and so can convey confidence and commitment.